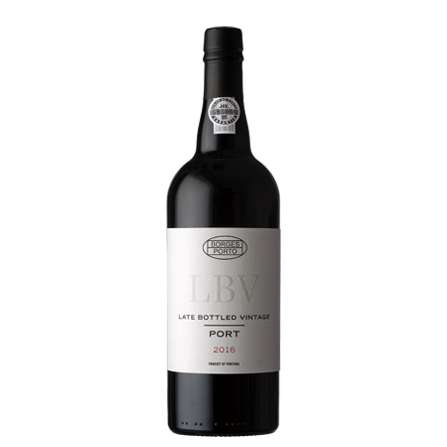 BORGES LBV 2014
Fruity and intense profile. Wine originating from a single harvest selected for its quality.
---
Region
Douro Demarcated Region

Grape Varieties
Touriga-Nacional, Touriga-Franca, Tinta-Roriz, Sousão and Trincadeira.
Tasting Notes
Appearance - Strong ruby colour.
Aroma - The nose is intense and young with notes of plum comfit embedded in menthol and eucalyptus fresh aromas, with a finish marked by nuances of cocoa and spices.
Taste - It has a nice volume in the mouth presenting a full-bodied set wrapped in soft tannins with the menthol aroma standing out. It also presents an excellent balance between sweetness and acidity, with a long aftertaste evidencing elegance.
Additional Information
Available in a bottle of 750ml.