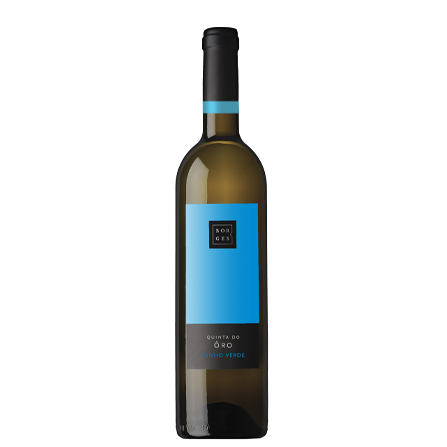 Borges Quinta do Ôro Vinho Verde Branco 2022
In 2016, Borges acquired another farm in the region, Quinta do Ôro, where 30 hectares of vines are planted in granitic and sandy soil at altitude.
Region
Vinhos Verdes Demarcated Region - Quinta do Ôro
Grape Varieties
Loureiro (50%), Alvarinho (30%) and Arinto (20%).
Tasting Notes
Appearance - Clear with a citrine colour.
Aroma - exuberant, intense, fresh bouquet with vibrant notes of citrous fruit, combined with the flavours of tropical fruit and elegant floral nuances, such as jasmine and iris.
Taste - In the mouth, it is a complex, harmonious, gluttonous wine, with very present, marked acidity, resulting from the profile of the vines and the region where they grow, as well as the granitic nature of the soil, at an altitude of 550 metres in Quinta do Ôro. it has a fresh, elegant and persistent aftertaste.
Additional Information
Available in a bottle of 750ml.
By Sociedade dos Vinhos Borges