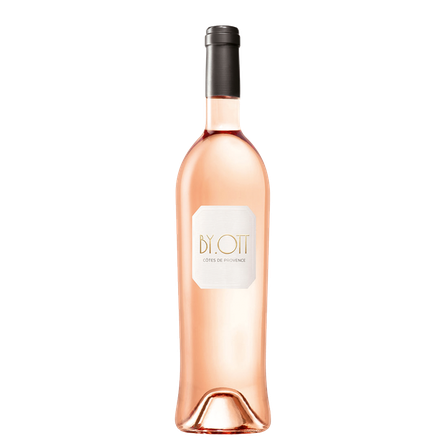 BY.OTT ROSÉ 2019
The wines are produced using the traditional winemaking methods of Domaines Ott, founded in 1912 by Alsatian engineer Marcel Ott. The winemaking team carefully selects the grapes and produces wines that they consider to be a decent and excellent value for wines from Côtes de Provence.
---
Region
Côtes de Provence - França.
Grape Varieties
60% Grenache, 30% Cinsault, 6% Syrah and 4% Mourvèdre.
Tasting Notes
Appearance - A wine with a crystal clear pink-peach tinge.
Aroma - A juicy nose of yellow fruits, with notes of pomegranate, pear and vanilla. Tangerine aromas and a touch of menthol can also be detected, sensations that reinforce an explosion of wine freshness.
Taste -The mouth attack is smooth, followed by a presence of sensational mouth, rich in citrus notes. A fresh and long finish.
Additional Information
Available in 750 ml bottles.
By Domaine Ott