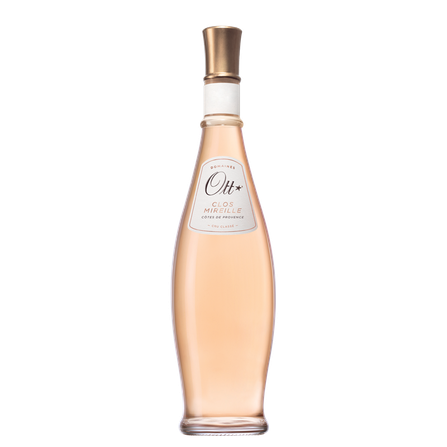 CLOS MIREILLE ROSÉ COEUR DU GRAIN 2020
A complex rosé produced from Clos Mirreille grapes, on a property located in Londe, France, Côtes de Provence region.
---
Region
Côtes de Provence - França
Grape Varieties69% Grenache, 24% Cinsault, 2% Syrah e 5% Rolle.
Tasting Notes
Appearance - Pale and pretty in crystal-clear pink with orange undertones, the 2020 vintage reveals a strong character.
Aroma - The rich and sweet nose expresses fruity aromas of melon and peach with a subtle touch of strawberry.
Taste - The taste is fresh and toned, with notes of lemon zest, spicy and exotic fruits, followed by an iodized, wide and generous mouth. The finish, crunchy like summer fruit, stretches into light notes to leave a feeling of ambition.

Additional Information
Available in 750 ml bottles.
By Domaine Ott