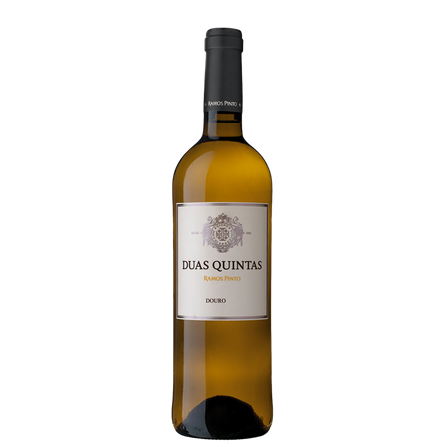 DUAS QUINTAS WHITE 2019
Duas Quintas (white) is an Upper Douro wine, from Quinta de Erva­moira (150 meters above sea level) and Quinta dos Bons Ares (600 meters above sea level), made from local grape varieties. It is a genuine white, structured and full-bodied, but also fine and elegant. It perfectly expresses the potential of this wonderful outlying region.

Grape Varieties
50% Rabigato, 25% Viosinho, 20% Arinto, 5% Gouveio e 5% Códega.
Tasting Notes
Appearance - Clear and bright, it has a pale yellow colour.
Aroma - It is subtle on the nose, with a floral expression that makes the peach and apricot scent stand out. In the end, a pleasent smoked touch emerges.
Taste - It is delicate in the mouth, it has a salty touch, it is balanced when it comes to acidity, savory, with persistence of ripe fruit aromas.
Additional Information
Available in a bottle of 750ml.