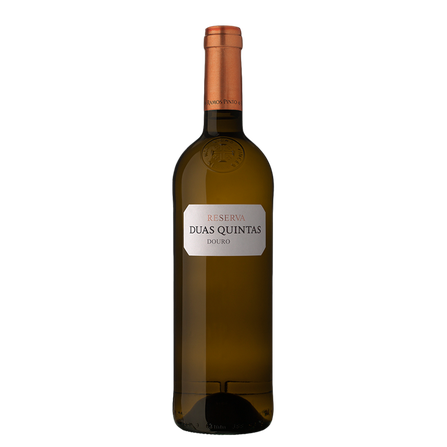 DUAS QUINTAS RESERVE WHITE 2018
The brand "Duas Quintas" is synonymous with blends: of highlands and lowlands, of maturity and freshness, of schist and granite...The White Reserve is a selection of grape varieties with personality, with high natural acidity and a remarkable aromatic complexity, a wine with structure to be enjoyed while young and which can evolve well during the aging process.

Grape Varieties
73% Rabigato, 11% Viosinho, 10% Códega, 4% Arinto and 2% Gouveio.
Tasting Notes
Appearance - Elegantly golden in colour.
Aroma - Subtle yet mature character with a bright and fruity perfume redolent of medlars and apricots, fresh almonds and lemon tree blossom.
Taste - On the palate, it has all the characteristics expected of Duas Quintas Reserve White: broad, with a firm and soft texture. This year's harvest offers a particularly delicate complexity.
Additional Information
Available in a bottle of 750ml.