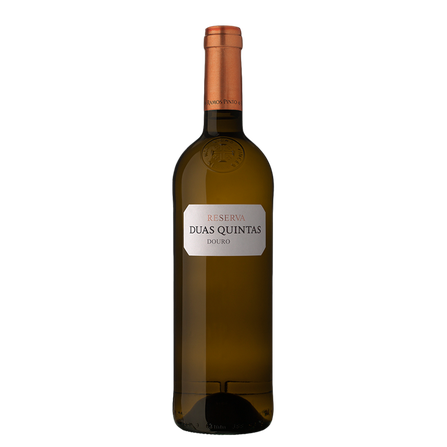 DUAS QUINTAS RESERVE WHITE 2020
The brand "Duas Quintas" is synonymous with blend (Quinta de Ervamoira and Quinta dos Bons Ares): of lowlands and highlands, of maturation and freshness, of schist and granite. The White Reserve is a perfect portrait of the terroir, pure, honest and surprising for its natural freshness and elegance. A wine with a unique personality. A wine to be enjoyed while young and which can evolve well during the aging process.
Grape Varieties
80% Rabigato, 10% Arinto and. 10% Códega.
Tasting Notes
Appearance - Pale yellow color, with golden straw reflections.
Aroma - On the first impact, subtle aromas of sweet flowers emerge, the grapes and yellow fruits such as pears and apricots are soon revealed. More deeply, fresher aromas are mixed, with smoky and special notes from the oak stage, conveying a comfort sense.
Taste - In the mouth it maintains the balance and elegance with a voluminous entry that ends long, with surprising freshness in a hot year like a 2020.
Additional Information
Available in a bottle of 750ml.