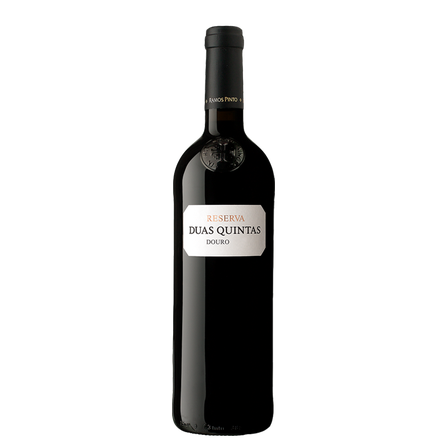 DUAS QUINTAS RESERVE RED 2017
The Duas Quintas Reserve Red expresses the strength and complexity of the Upper Douro and the excellence and elegance of Ramos Pinto wines. The balance of the blend is achieved using wines from two estates, Ervamoira and Bons Ares, located at a low (200 m) and a high (600 m) altitude, with schist and granite soils, respectively.

Grape Varieties
60%Touriga-Nacional, 30% Touriga-Francesa, 5% Tinta da Barca and 5% Sousão.
Tasting Notes
Appearance - Lovely dark ruby red, clear and bright.
Aroma - Soft and sophisticated aroma revealing notes of orange blossom, tangerine peel, pomegranate and spices, with cinnamon predominating.
Taste - In the mouth it is smooth and embracing, full of fine, silky tannins and a long finish. A powerful wine with great ageing potential.
Additional Information
Available in a bottle of 750ml.