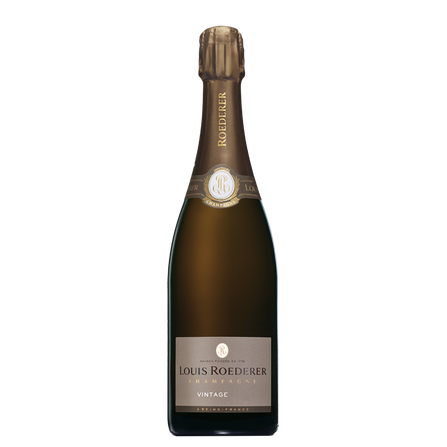 LOUIS ROEDERER BRUT MILLÉSIME 2014
Fascinated by the aromatic diversity of the Pinot Noir graft in the region of Champagne, Louis Roederer decided to prepare his Vintage Brut over the structure and power of Pinot Noir grapes in the region of Montagne de Reims, where the vineyards, facing in the north/northwest direction, ripen slower, originating in wines that are at times rough and closed at the start of ageing, but whose personality is refined and intensified during ageing in wood vats and over time. In 1850, Roederer decided to buy another 15 ha in the Grand Cru of Verzenay, in order to better control the preparation of wines from this harvest.
---
Região
Reims - França
Castas
Pinot Noir (71%), Chardonnay (25%) - dos quais 25% de vinhos vinificados em Balseiros (tonéis de carvalho). 20% Fermentação malolática.
Notas de Prova
Tonalidade amarela, com laivos cintilantes, ligeiramente ambarinos.
Bolhas regulares, mas vibrantes.
Suave, quase doce, com um bouquet intenso e profundo amarelo ácido (pêssego) e frutos vermelhos (groselhas). Sugestões de especiarias, sementes de cacau e fumo estão presentes neste bouquet generoso, complexo e gastronómico.
O vinho apresenta-se largo, frutado e denso na boca. O fruto vermelho concentrado e maduro é transformado em néctar... uma sensação de concentração doce que se transforma em veludo graças às bolhas macias e sedosas, quase sensuais.

Informação Adicional
Disponível em garrafa de 750 ml.
Pode conter sulfitos.
By Louis Roederer