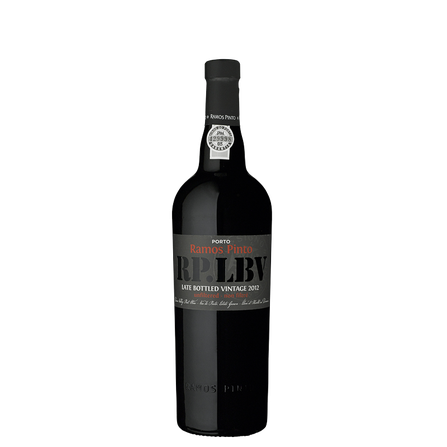 RAMOS PINTO LBV 2014
2014 was a little atypical compared to the average of the last 30 years, with a mild winter, a hot spring and a particularly cool summer. There were high values of precipitation, especially in the months of January, February, July and September, accompanied by some climatic instability verified in the summer period, with thunderstorms during the months of June and July. The moderate summer temperatures, without heat waves, cool nights and with occasional rainfall, provided the vineyards with better maturation conditions, producing musts balanced in the sugar / acidity ratio and with good concentration.
Region
Douro Demarcated Region.
Grapes
45% Touriga-Nacional, 30% Sousão, 10% Touriga-Franca, 15% Vinhas Velhas.
Tasting Notes
Appearance - Intense ruby color, vivid and very opaque.
Aroma - Fragrant and complex nose with aromas of red and wild fruits (cherry, raspberry and cassis) associated with delicate floral notes (violets) and balsamic hints.
Taste - In the mouth the notes of cherry involved by suggestions of cocoa and notes of eucalyptus are confirmed. Fresh and balanced wine, very aromatic, silky tannins and fruity finish.
Additional information
Available in 750 ml bottle.
By Ramos Pinto