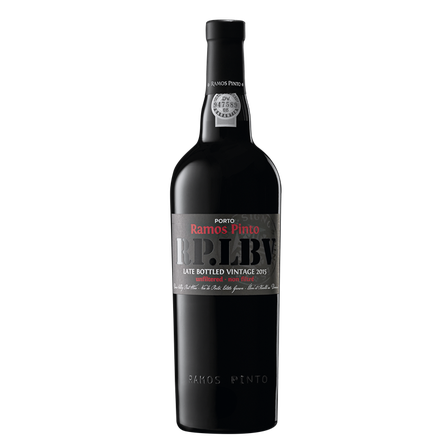 RAMOS PINTO LBV 2015
In the Douro region, 2014/2015 was an extremely dry wine year with much lower rainfall than the previous year. A cold and dry winter was followed by an unusually hot spring, with great heat spikes in May and at the end of June, which accelerated the vegetative rhythm. However, the existence of water reserves in the soil as well as the cool nights that were felt during the summer allowed the grapes to mature smoothly and progressively.
The picking of the grape destined for Port wine started in the Douro Superior, at Quinta da Ervamoira, on 27 August and ended on 30 September at Quinta do Bom Retiro, located in Cima Corgo.
Region
Douro Demarcated Region.
Grapes
62% Touriga-Nacional, 28% Touriga-Franca, 5% Vinhas Velhas, 3% Barroca, 2% Sousão
Tasting Notes
Appearance - Good color concentration. Lively ruby, opaque and very dense.
Aroma - Fresh aromas of strawberry, raspberry and red cherry well combined, with notes of lavender and notes of cloves.
Taste - In the mouth it is soft, enveloping and energetic. It presents a dense and rich texture. With hidden black fruit, the tannins are very present, but involved in the body. Full of flavor and long lasting-end.
Additional information
Available in 750 ml bottle.
By Ramos Pinto