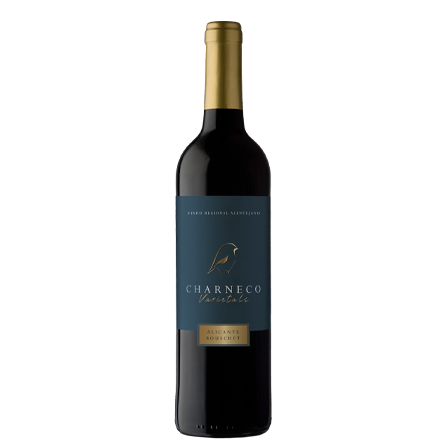 Charneco Alicante Bouschet 2020
Charneco Varietals is an exclusive line that aims to highlight the aromatic richness of each grape.
Region
Alentejo
Grape Varieties
100% Alicante Bouschet
Tasting notes
Appearance - Clear wine, marked violet red tone.
Aroma - Plum, dark chocolate, spices and floral nuances.
Taste - Rich, long and vanilla finish, the result of barrel aging.
Additional Information
Available in a bottle of 750ml.
By Charneco