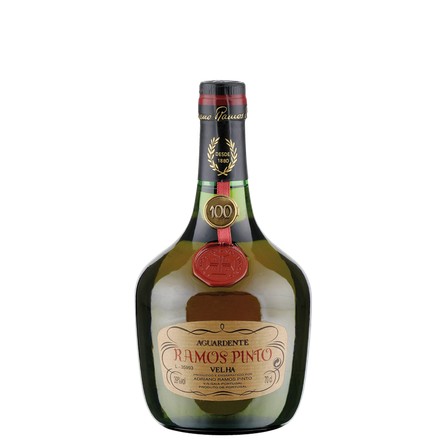 AGUARDENTE VELHA RAMOS PINTO
Aguardente Velha (Aged Spirit) made from selected wine spirits (70º to 80º).
---

Grape Varieties
A mix of grape varieties from old vineyards.

Tasting Notes
Appearance - Of a dark topaz or old gold color, with the middle part of the glass showing a rich color. Its meniscus is golden with greenish yellow nuances.
Aroma - A pronounced ethereal aroma. The aromatic qualities are revealed not only by the smell, but also, and significantly, by retronasal stimulation.
Taste - It has a smooth hot attack with a velvety and harmonious lingering aftertaste. A complex, persistent finish, with a pleasant bitterness, characteristic of its old age.

Informação Adicional
Available in 700 ml bottles.
By Ramos Pinto