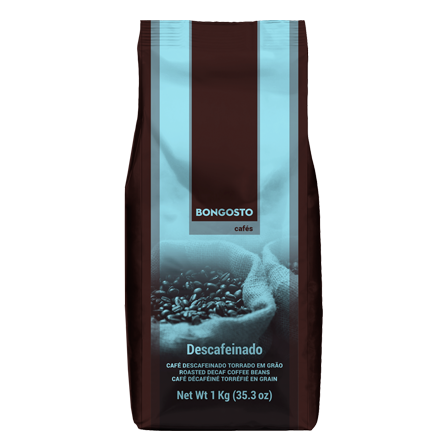 BONGOSTO DECAFFEINATED - Kg
Well-rounded, balanced and intense.

Composition
Natural roasted coffee beans without adding any other ingredient.
Tasting Notes
Appearance - Very abundant and persistent nut brown cream.
Aroma - Intense caramel and chocolate aroma.
Taste - Well-rounded and velvety, with slight acidity. Long finish.
Additional Information
Available in 1 kg packs.