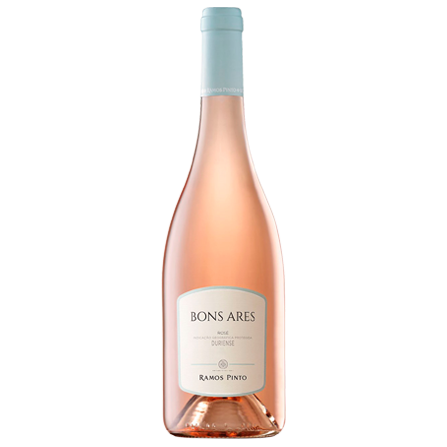 BONS ARES ROSE 2022
Quinta dos Bons Ares is located in the Douro Superior in the municipality of Vila Nova de Foz Côa. The granite soils and altitude (600m) make this terroir very special and give the grapes freshness, structure and a unique aromatic potential in this region.
Since 1992, it's a Douro Classic with the signature of Ramos Pinto House.
Region
Douro Demarcated Region
Tasting Notes
Appearance - Very light salmon color, clear and bright.
Aroma - The aroma is very delicate and mineral, you can feel the freshness of the granite that mixes with more mature but extremely soft aromas, such as sweet flowers and forest fruits.
Taste - In the mouth it is vibrant, with a surprising texture, which extends into a long and fresh finish. It is in the grape varieties, the altitude and the granitic soil that lies the personality of Bons Ares Rosé 2022, a serious, delicate, fresh and elegant rosé wine.
Additional Information
Available in a bottle of 750ml.
May contain sulfites.
By Ramos Pinto