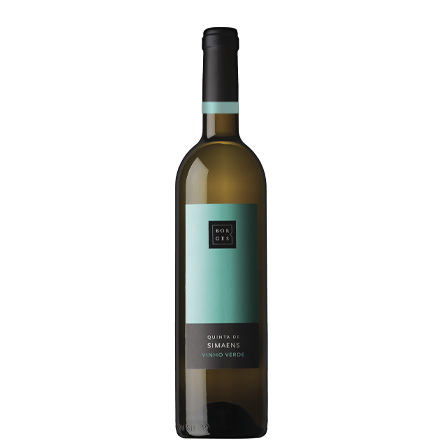 BORGES QUINTA DE SIMAENS 2022
Produced solely in one territory, this wine has its roots in traditions that made the region famous.
Region
Vinhos Verdes Demarcated Region - Quinta de Simaens
Grape Varieties
Avesso (40%), Alvarinho (30%) e Loureiro (30%)
Tasting Notes
Appearance - Clear with a citrine colour.
Aroma - Exuberant aroma, marked by a tropical and floral profile, with the flavours of passion fruit and white flowers.
Taste - This makes for a complex wine, intense and structured, characteristic of the argillaceousshaly soils of Quinta de Simaens, typical of this distinctive, unique area. It stands out for its rich, full flavour and excellent volume, balanced by its real acidity and mild texture.
Additional Information
Available in a bottle of 750ml.
By Sociedade dos Vinhos Borges