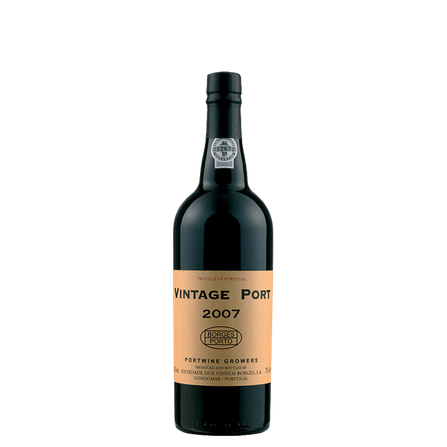 BORGES VINTAGE 2007
Ever since 1884 Borges has been eager to take up the challenge of producing wines of outstanding quality. The noble character of this Vintage follows a tradition which began at 1904, the time when the founders of Borges acquired Quinta da Soalheira.
Region
Douro Demarcated Region
Grape Varieties
Touriga-Nacional, Touriga-Franca and Tinta-Roriz.
Tastin Notes
Appearance - Intense, dark ruby color.
Aroma - Very intense aroma, with notes of red fruits, like mulberries and raspberries, enfolded in hints of mature black plums, eucalypt and spices revealing an year of great maturation.
Taste - The wine shows a great balance between sweetness and acidity and the taste reflects the aromatic sensations which will linger into a very persistent finish enhanced by the big volume and the structure given by the firm and present tannins.
Additional Information
Available in a bottle of 750ml.
​May contain sulfites.
By Sociedade dos Vinhos Borges