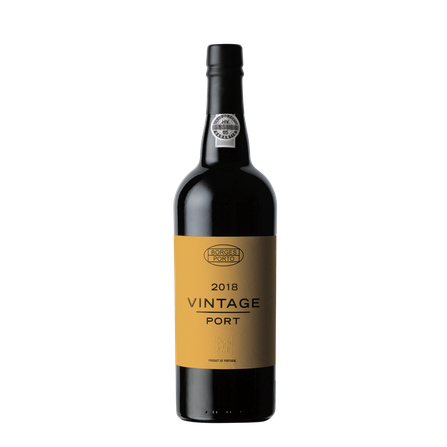 BORGES VINTAGE PORT 2018
Ever since 1884 Borges has been eager to take up the challenge of producing wines of outstanding quality. The noble character of this Vintage follows a tradition which began at 1904, the time when the founders of Borges acquired Quinta da Soalheira.
Region
Douro Demarcated Region.
Grape Varieties:
Touriga-nacional, Touriga-Franca and Sousão.
Tasting Notes
Appearance - Deep and intense ruby colour.
Aroma - Exuberant, young, fresh and very complex aroma initially marked by the presence of almost vegetable resinous notes, with eucalyptus, wild berries, rockrose and menthol nuances. The black plum, blackberry and liquorice aromas are also highlighted as a result of a one year perfect ageing
Taste - Full-bodied wine, remarkably oily and with an excellent volume, revealing well-marked, clear, soft and engaging tannins, resulting in a soft set in the mouth. It presents an excellent balance between sweetness and acidity. Its flavour seamlessly conveys the aromatic sensations and freshness, highlighted by the blackberry and liquorice aromas, which evolve to a very persistent finish.
Additional Information
Available in a bottle of 750ml.
May contain sulfites.
By Sociedade dos Vinhos Borges