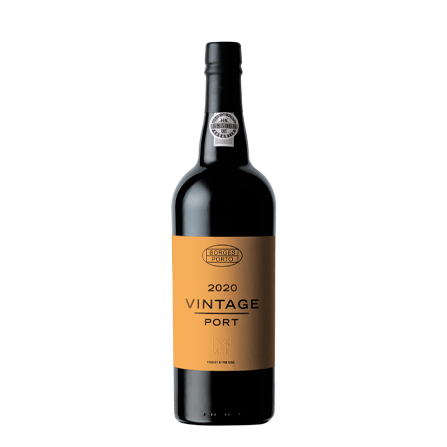 BORGES VINTAGE PORT 2020
As this is an excellent quality wine intended for prolonged aging, it is a careful selection of superior quality grapes is essential, coming from the best plots.
Region
Douro Demarcated Region
Grape Varieties
Touriga-Nacional, Touriga-Franca e Sousão.
Tasting Notes
Appearance - Dark and intense ruby ​​color.
Aroma - Exuberant, young, fresh and very complex aroma, initially marked by the presence of resinous, almost vegetable notes, with nuances of eucalyptus, rockrose and menthol. There are also aromas of black plum, blackberry, currant and regaliz, interspersed with
very present floral nuances, characteristic of the Touriga-Nacional variety.
Taste - Full-bodied wine, extraordinarily fatty and with excellent volume, revealing well-marked, firm, smooth and enveloping tannins in a smooth set in the mouth.It presents a great balance between sweetness and acidity, in which its flavor transmits in the the aromatic sensations and freshness, enhanced by the notes of blackberry and menthol, which prolong in an end of great persistence.
Additional Information
Available in a bottle of 750ml.
May contain sulfites.
By Sociedade dos Vinhos Borges