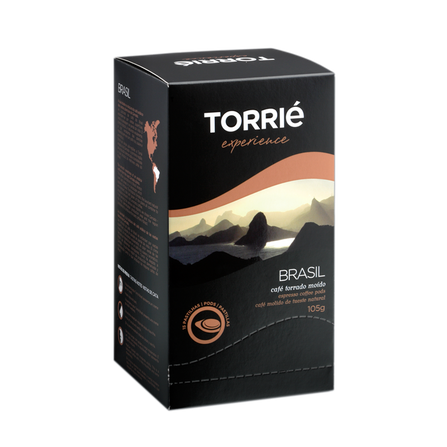 BRASIL POD
The smooth sweetness of an arabica coffee from the vast Cerrado plains.

The coffee plantations in Brazil stretch over vast areas, in a landscape which appears limitless. The tropical climate, the luxuriant natural environment, the lush green of the plains all combine to produce a smooth, rich, aromatic coffee. From among the various sub regions, we chose Cerrado – the first demarcated production area and the region considered to produce the best coffee in Brazil.
Composition
Roasted ground coffee, with no added ingredients.
Tasting Notes
Appearance - Hazel-colored foam.
Aroma - Hints of cocoa and vanilla.
Taste - Medium bodied with moderate acidity. This is a balanced co­ee with a silky mouthfeel and some sweetness.
Additional Information
- Package: Easy-open cardboard box containing 15 pods.