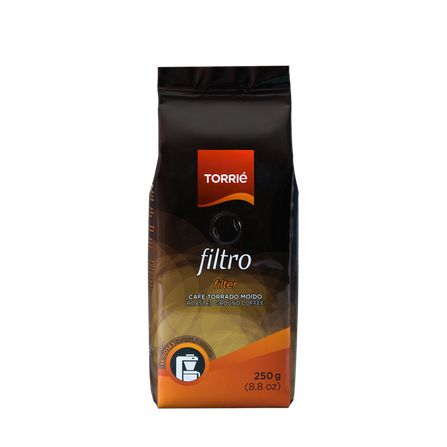 FILTER ROASTED GROUND COFFEE
The perfect grind for all coffee makers.
---

Composition
Roasted ground coffee, with no added ingredients. A carefully blended mix of C. arabica e C. canephora (sub. robusta) coffees, selected at their origin.
Tasting Notes
Appearance - This blend shows a dark brown color, with nuances which remind caramel.
Aroma - The aromas of caramel, cocoa, cinnamon and toasted bread stand out in the nose.
Taste - In the mouth this Torrié has a smooth, delicate, sweet and velvety taste, with a persistent finish.
Additional Information
Available in 250 g packs.