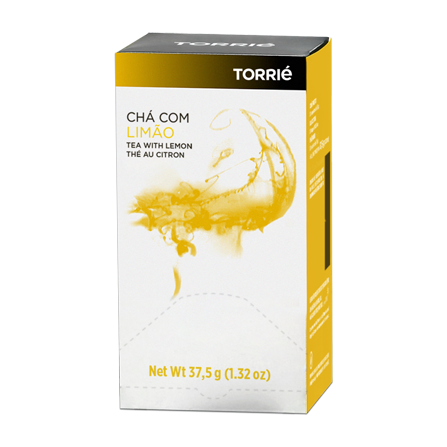 TEA WITH LEMON
With the usual guarantee and quality, JMV provides a wide range of teas for everyday and for connoisseurs.
---

Composition
Black tea - 60%
Lemon rind - 39%
Lemon aroma - 1%

General Characteristics
D ried fermented leaves of the Camellia sinensis plant, with the addition of dried lemon rind and
aromas.
Additional Information
- Package: Easy-open cardboard box containing 25 individual portions.