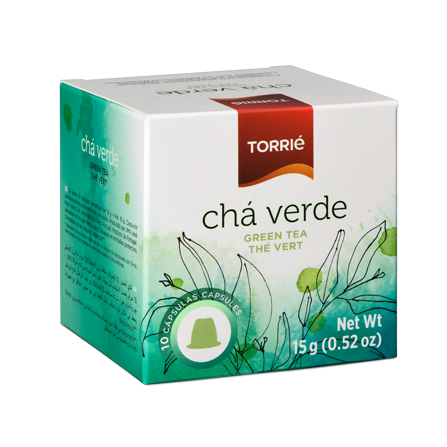 GREEN TEA CAPSULE
With a characteristic flavour and aroma, it provides fresh sensations, whether hot or cold.
---

Composition
Dried and fermented leaves of tea (Camellia sinensis).
Tasting Notes
Appearance - Yellow.
Aroma - Slightly bitter.
Taste - Characteristic and pleasant taste
Additional Information
- Capsule compatible with Nespresso®* equipment.
* Nespresso® is a brand registered by another firm
Package | Sales Unit - Cardboard box containig 10 capsules 1,5 g (15 g).