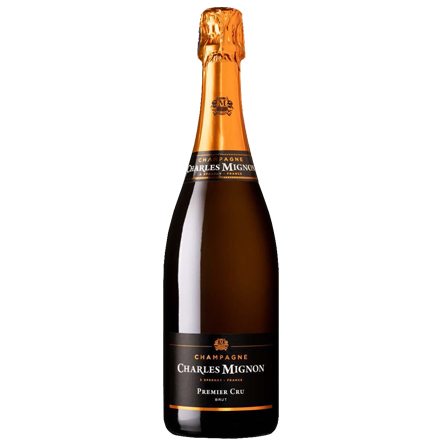 CHARLES MIGNON PREMIUM RÉSERVE BRUT PREMIER CRU
Uma casa familiar com sede em Épernay, que conta com 40 ha de produção própria, sendo a maioria dos solos classificados como "Premier" e "Grand Cru".
Region
Reims - França
Grape Varieties
75% Pinot Noir e 25% Chardonnay.
Tasting Notes
Appearance - Golden in color, with a persistent mousse, and a fine and delicate bubble.
Aroma - Rich and complex, with apple, pear and lemon notes and a delicate floral touch.
Taste - Incredibly fresh, with Pinot Noir providing complexity and red fruits notes, and Chardonnay to complete with its elegance, in a set with a finish persistent mouth. Purity, softness and refinement harmonize in a perfect balance that constitute the essence of this champagne.
Additional Information
Available in 750 ml bottles.
By Charles Mignon