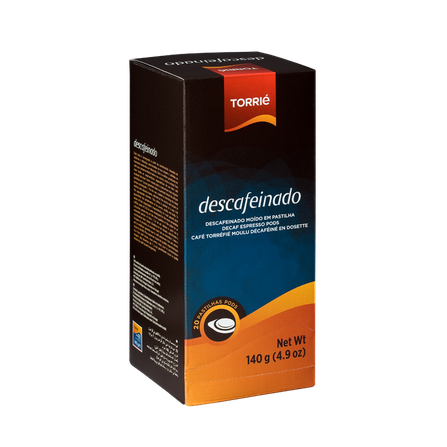 DECAF POD
The perfect way to enjoy a decaffeinated espresso at home.
---

Composition
Roasted ground decaffeinated coffee, with no added ingredients. A carefully blended mix of C. Arabica e C. Canephora (sub. robusta) coffees, selected at their origin.
Tasting Notes
Appearance - It shows rich persistent creamy foam, with hazelnut color.
Aroma - The aromas of caramel, cocoa and dried fruits stand out in the nose.
Taste - Elegant acidity arises in the mouth. It is intense, with medium body and has a persistent finish.
Additional Information
- Package: Easy-open micro-corrugated box containing 20 individual portions.