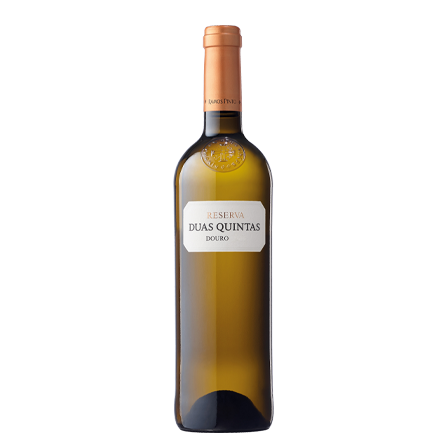 DUAS QUINTAS RESERVE WHITE 2022
The brand "Duas Quintas" is synonymous with blend (Quinta de Ervamoira and Quinta dos Bons Ares): of lowlands and highlands, of maturation and freshness, of schist and granite. The White Reserve is a perfect portrait of the terroir, pure, honest and surprising for its natural freshness and elegance. A wine with a unique personality. A wine to be enjoyed while young and which can evolve well during the aging process.
Region
Douro Demarcated Region.
Grape Varieties
85% Rabigato, 10% Gouveio e 5% Arinto.
Tasting Notes
Appearance - Pale yellow color with golden reflections.
Aroma - The aromas are fresh with great vivacity. it is a very complex and crystalline wine on the nose, it presents sweet flowers and ripe citrus fruits. Bergamot and quince are some of the aromas that we can highlight from the enormous aromatic complexity of this Duas Quintas Reserva White 2022.
Taste - The texture is very smooth in the mouth, with volume and ripe fruit. The finish is long, precise and harmonious.
Additional Information
Available in a bottle of 750ml.
Note
May contain sulfites.
Store the bottle lying down in a cool, dry place, protected from light.
By Ramos Pinto