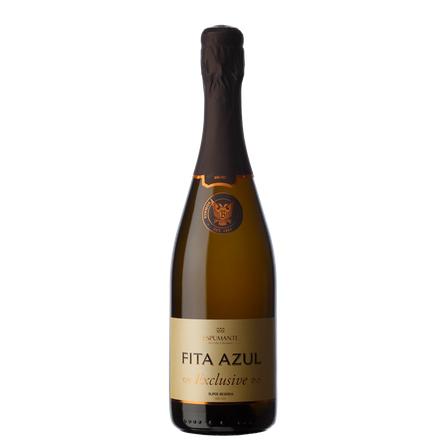 FITA AZUL EXCLUSIVE
Fita Azul Exclusive is distinguished by the elegance and complexity of its noble aromas.
It's the ideal proposal for the most demanding of palates.
Region
Different Portuguese wine regions.
Grape Varieties
Gouveio, Malvasia-Fina, Côdega and Arinto.
Notas de Prova
Appearance - Clear, with fine bubbles and a yellow straw color.
Aroma - On the nose it develops well, with biscuit notes of champagne, brioche and pineapple syrup.
Taste - In the mouth, it reveals a harmony between freshness and complexity. The great time in the bottle releases development aromas, without losing fresh notes of tropical fruit in syrup.

Additional Information
Available in a bottle of 750ml.
May contain sulfites.
By Sociedade dos Vinhos Borges