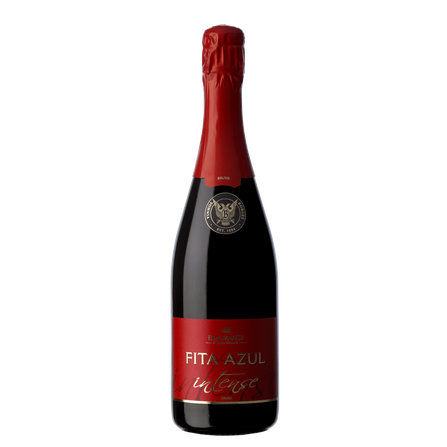 FITA AZUL INTENSE
Fita Azul Intense is distinguished by its strong and fruity flavor. It is the ideal proposal for balancing intense gastronomic flavors.
Region
Different Portuguese wine regions.
Grape Varieties
Tinta-Roriz.

Tasting Notes
Appearance - Ruby.
Aroma - Its aroma is redolent of red fruit such as blackberries.
Taste - It is distinguished by its structure and intensity, with firm but balanced tannins and a final fruity aftertaste.

Additional Information
Available in a bottle of 750ml.
May contain sulfites.
By Sociedade dos Vinhos Borges