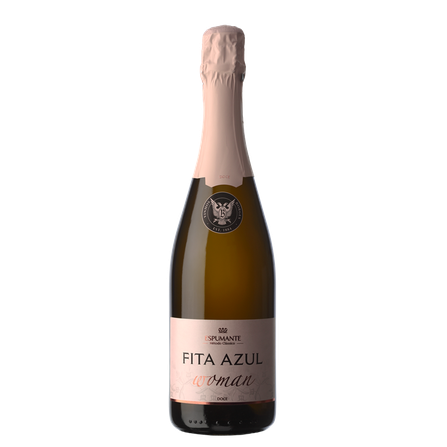 FITA AZUL WOMAN
Fita Azul Woman is distinguished by its aromatic exuberance, integrated with a refreshing sweetness. It's the best proposal for charming women.
Region
Different Portuguese wine regions.
Grape Varieties
Moscatel.

Tasting Notes
Appearance - Clear, with fine bubbles and a yellow straw color.
Aroma - It is rich on the nose, with an exuberant aroma and floral notes of roses and jasmine.
Taste - Very elegant, smooth, with intense floral notes standing out, giving a sweet but fresh combination.

Additional Information
Available in a bottle of 750ml.
May contain sulfites.
By Sociedade dos Vinhos Borges