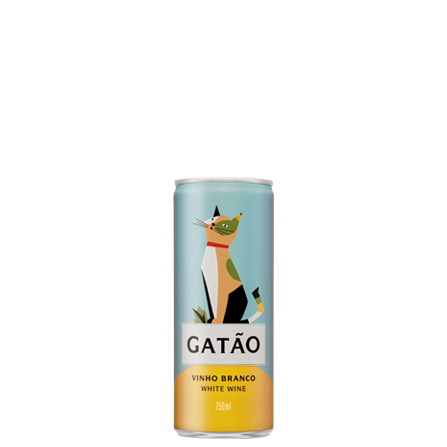 Gatão White Wine Can
Gatão has a can!
Gatão White Wine in a can has arrived!
It is already the big trend in several markets and has just arrived in Portugal. Gatão is thus one of the first Portuguese wine brands to adopt this innovative and trendy concept!
The consumer enjoys a young aroma, marked by lemony notes, nuances of passion fruit and pineapple and a unique and distinct bouquet. Its moderate alcohol content and the perfect balance between acidity and sweetness result in the perfect pairing for summer days!