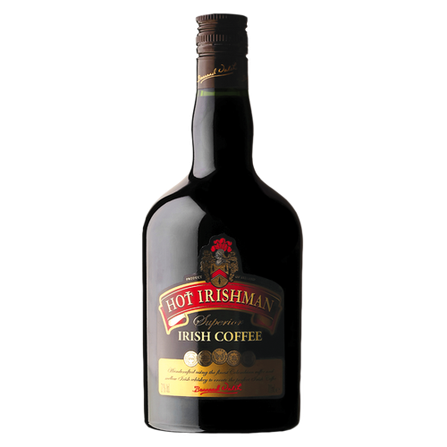 HOT IRISHMAN IRISH COFFEE
Produced in Ireland by the Walsh family since 1999. This Hot Irishman Irish Coffee is hand made using the best Columbian coffees, muscavado sugar and mature Irish whiskey.
---

To obtain the real thick Irish coffee, just add boiling water then pour cream on top.

Additional Information
Available in 700 ml bottles.