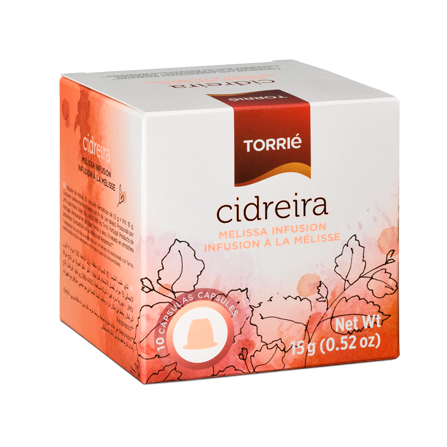 MELISSA INFUSION CAPSULE
Lemon grass is recognised for its soothing properties. When infused, we obtain a drink with a pleasant fragrance and aroma.
---

Composition
Dried leaves of citronella (Melissa Officinalis).
Tasting Notes
Appearance - Golden brown.
Aroma - Citric fragrance.
Taste - Smooth taste of lemon and fresh herbs.
Additional Information
- Capsule compatible with Nespresso®* equipment.
* Nespresso® is a brand registered by another firm
- Package | Sales Unit - Cardboard box containig 10 capsules 1,5 g (15 g).