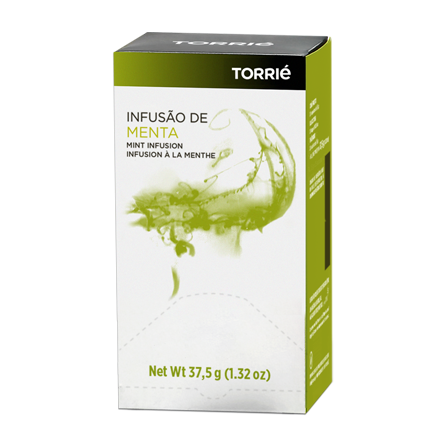 MINT INFUSION
With the usual guarantee and quality, JMV provides a wide range of teas for everyday and for connoisseurs.
---

Composition
Dried leaves of the Mentha piperita, L. (88%) and Mentha pulegium, L. (12%) plants.

General characteristics
Infusion with a characteristic aroma, color and flavor.
Additional Information
- Package: Easy-open cardboard box containing 25 individual portions.