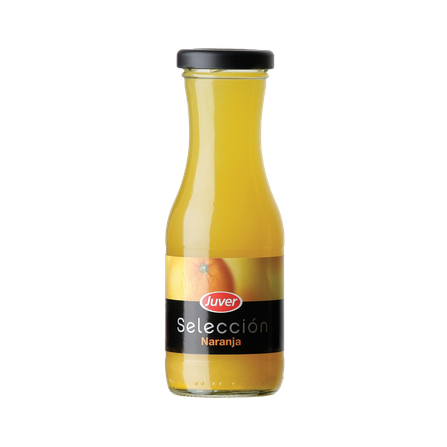 JUVER ORANGE NECTAR
Juver Selección. A range of juices and nectars that incorporate all the flavors of carefully selected fruit, guaranteeing freshness and natural quality.

Composition
Orange-juice, water, glucose and fructose syrup , sugar, acidulant (citric acid), antioxidant (L-ascorbic acid). Minimum 50% fruit content. Ready to drink.
Tasting Notes
Appearance - Yellow.
Aroma - Characteristic.
Taste - Characteristic.