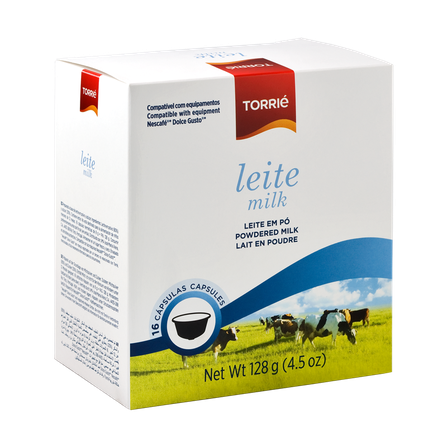 MILK CAPSULE
Dried milk, obtained by spray-drying with hot air, followed by agglomeration.
---

Composition
Mix of powdered milk and sugar.
Tasting Notes
Appearance - White in color (prepared drink).
Aroma - Typical milk aromas.
Taste - Typical milk taste.
Additional Information
- Capsule compatible with Nescafé® Dolce Gusto®* equipment.
* Nescafé® Dolce Gusto® is a brand registered by another firm
- Package | Sales Unit - Cardboard box containing 16 individual portions in a bag in metallized film PET/PE.