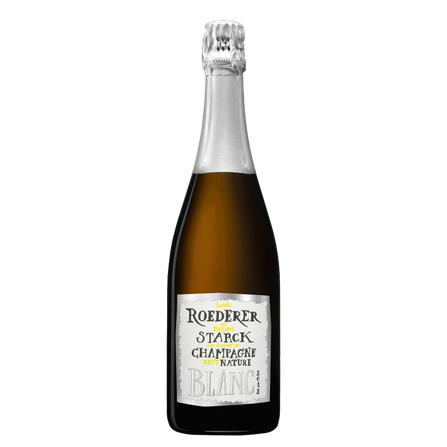 LOUIS ROEDERER BRUT NATURE 2012
Crystalline, juicy and pure. Intense and energetic contrast between fruit ripening and delicious freshness, without oxidative aromas. Is the zero dosage undetectable?
---
Region
Reims - França
Grape Varieties
55% Pinot Noir, 25% Meunier e 20% Chardonnay - 15% of wine vinified in oak vats. Without malolactic fermentation.
Tasting Notes
Yellow and gold tinted with green tones. Bubble, compact and smooth. Intense aromas of ripe and juicy fruits, such as peaches and candied lemon, combined with toasted notes and hazelnut. Ripe fruit nose revealed by the aromas of baked apples, tarte tatin spices caramelized and a dash of fresh benzoin wood.On the palate, effervescence gives way to an intense and fresh salinity. This delicious combination gives the wine a remarkable strength, reinforced by excellent freshness andpleasant hint of freshness. The intensity and rounded body give way to a clean finish, straightforward and remarkably pure.

Additional Information
Available in 750 ml bottles.
By Louis Roederer