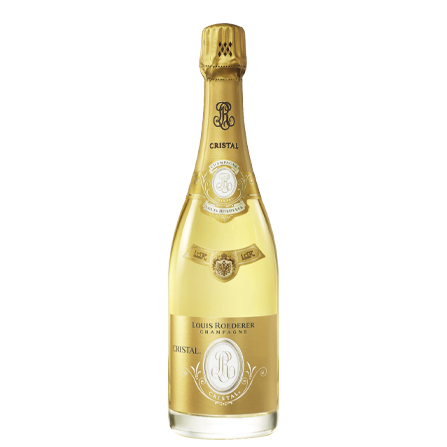 LOUIS ROEDERER CRISTAL BRUT 2015
Region
Reims - França
Grapes Varieties
60% Pinot Noir e 40% Chardonnay. 25% do vinho vinificado em balseiros de madeira. Sem fermentação malolática.

Tasting Notes
Appearance - Yellow color with bright reflections.
Aroma - Intense and concentrated bouquet of yellow fruits (white peach and mirabelle) associated with a delicious aroma of grilled reduction, in the form of aromas of hazelnuts and toasted almonds. A perfect, integrated and complex marriage of the almond, harvest and sugary pollen notes of the Chardonnay with the juicy red fruits of the Pinot Noir.
Taste - Mouthfeel simultaneously concentrated, energetic and vibrant. It starts as a silky, almost oily caress with sweet flavours of candied citrus and iodized spices. Salivating finish supported by slightly woody, sappy and saline notes, which give a simultaneous feeling of delicacy and concentration!
Additional Information
Available in 750 ml bottle.
May contain sulphites.
By Louis Roederer