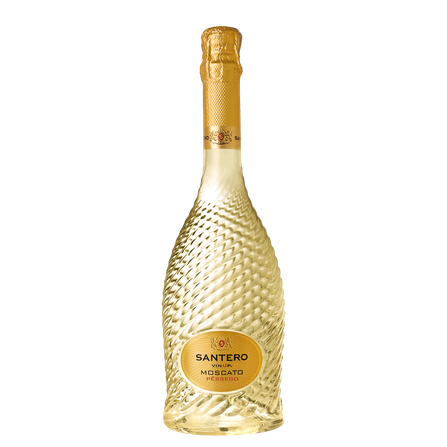 MOSCATO & PEACH
An Italian sparkling wine that marries the elegance of the Moscato grape to a subtle peach flavor.
---
Region
Asti
Tasting Notes
Appearence - Clear, of a straw yellow color, with abundant gas in persistent mid-size bubbles.
Aroma - A drink of aromatic intensity, with plenty of fruit, especially peach.
Taste - Young, fresh and light. The sugar is balanced with a touch of acidity, for a round and velvety character. In the mouth, notes of peach and apricot stand out. Pleasant and persistent finish in the mouth and full of intensity.

Additional Information
Available in 750 ml bottles.
By Santero