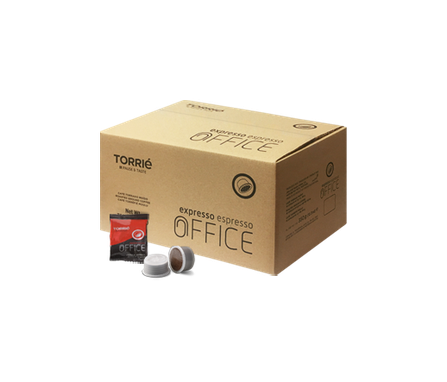 OFFICE POINT CAPSULE
Full-bodied, strong and balanced.
---

Composition
Roasted ground coffee, with no added ingredients.
Tasting Notes
Appearance - Rich persistent creamy foam, with hazelnut color and reddish notes.
Aroma - Noticeable aromas of caramel, cinnamon and chocolate.
Taste - Sweet coffee with very slight acidity and low bitterness. Good volume in the mouth with a velvety note. A long and persistent finish in the mouth.
Additional Information
- Capsule compatible with Lavazza Point®* and similar coffee machines.
* Lavazza® is a registered trademark, owned by a third party not related to Torrié, mentioned to consumer's information purposes.
- Package: Corrugated cardboard box containing 50 individual portions.