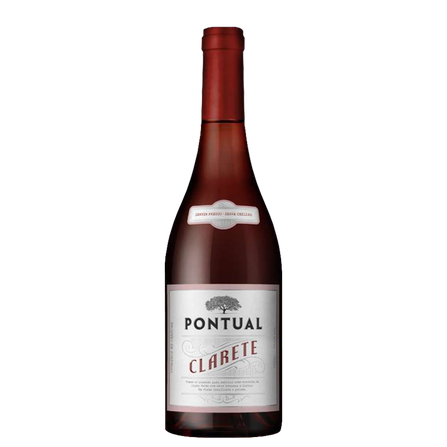 PONTUAL CLARETE
Clarte Pontual Wine is a recreation of a centuries-old concept, which resulted in a challenging wine and greedy.
It recalls the light wines much appreciated by the European aristocracy in the 18th century.
Grape Varieties
50% Touriga-Nacional e 50% Verdelho
Tasting Notes
Appearance - Open ruby ​​red color.
Aroma - Fruity aroma, where notes of raspberries and cherries stand out.
Taste - In the mouth it is light, very smooth and fresh.
Additional Information
Available in bottles of 750 ml.
By Pontual Wines