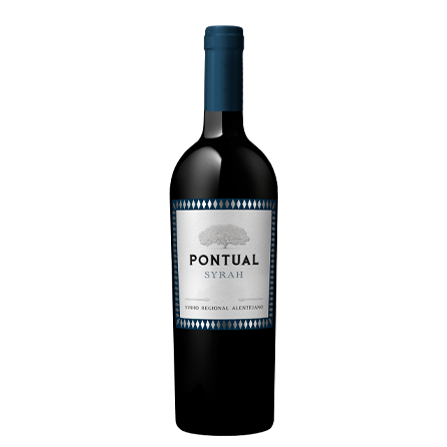 PONTUAL SYRAH 2021
Pontual's wines express the terroir where they are born. They stand out for the intensity of their color, striking aromas and concentrated and balanced flavour, using grape varieties that have favorable conditions in Alentejo to achieve their full potential.
Region
Alentejo.
Grape Varieties
Syrah
Tasting Notes
Appearance - Dark ruby colour.
Aroma - Intense and concentrated aroma where chemical notes stand out
Taste - In the mouth it presents good volume, plenty of fruit, smooth tannins and an envolving finish.
Additional Information
Available in bottles of 750 ml.
By Pontual Wines