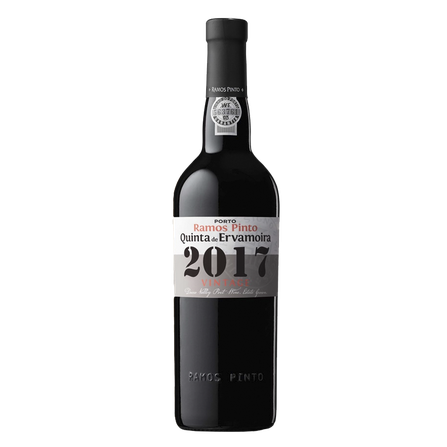 RAMOS PINTO QUINTA DA ERVAMOIRA VINTAGE 2017
Single Quinta Vintage respects the original concept of a traditional Vintage from Casa Ramos Pinto but is produced only with grapes from a single estate, Quinta de Ervamoira.
---
Region
Demarcated Douro Region.
Grape Varieties
60% Touriga-Nacional, 15% Touriga-Franca, 10% Sousão, 10% Tinta-Barroca and 5% Tinto Cão.
Tasting Notes
Appearance - Very deep red color, with violet streaks.
Aroma - Live and intense aromas of raspberry, strawberries and wild berries. Notes of rockrose, black pepper and cocoa.
Taste - In the mouth it is full-bodied, well structured with lively and dense tannins, combined with fresh fruit flavors. Long and very pleasant finish. Quinta de Ervamoira Vintage 2017 is an intense, lively and surprisingly aromatic wine.
Additional information
Available in 750 ml bottle.
By Ramos Pinto