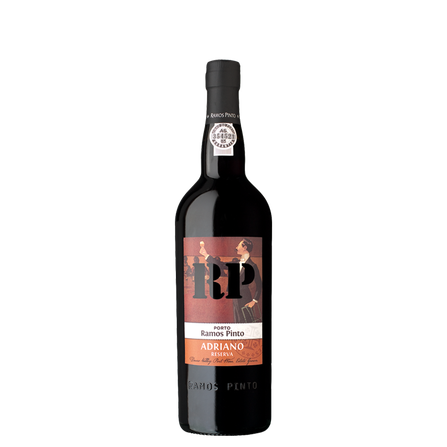 RAMOS PINTO ADRIANO RESERVE PORTO TAWNY
The wine of the founder of Casa Ramos Pinto. This wine conquered Brazil to such an extent that Port wine became known only as "Adriano". It is very pleasant and versatile.
---

Grape Varieties
Tinta-Roriz, Tinto-Cão and Touriga-Franca.
Tasting Notes
Appearance - Its color has hints of red found in semi-developed tawnies with an orange meniscus, a product of its aging.
Aroma - It has a very dense presentation with notes of fresh fruit (cherry and blackberry). The aging in oak provides the aromas of dried fruit and nuts (plum and walnut) as well as ethereal and balsamic aromas.
Taste - The attack of fresh fruit is gradual and intense. The perfect balance between freshness and age. The peppery notes come from its maturity. Long-lasting, elegant and smooth on the palate.
Additional Information
Available in a bottle of 750ml.