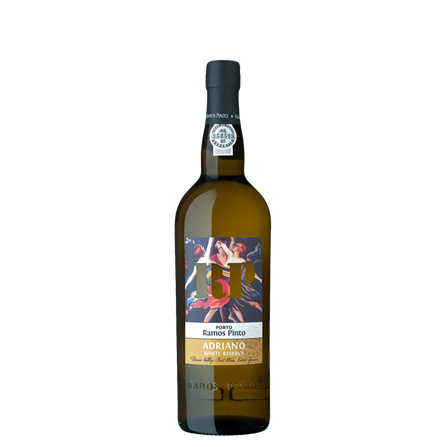 RAMOS PINTO ADRIANO WHITE RESERVA
Adriano White Reserva is made from the Douro Demarcated Region's finest grape varieties, and results from the most careful selection of wines, which have on average been aged in cellars in oak barrels for 7 years.
---

Grape Varieties
Côdega, Malvasia-Fina, Viosinho and Rabigato.
Tasting Notes
Appearance - The color is amber yellow.
Aroma - The nose is fine, intense and quite complex, blending tropical aromas with crystallized orange, plus hints of balsam and spices.
Taste - The palate is full-bodied but elegant, well-balance and with a long-lasting finish.
Additional Information
Available in 750 ml bottles.