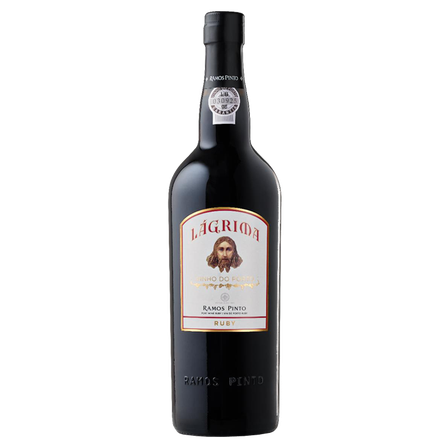 LÁGRIMA PORTO RUBY
This is the sweetest of all Port wines with around 140 grams of sugar per liter.
Region
Douro Demarcated Region
Grape Varieties
Tinta-Barroca, Tinta-Roriz and Tinto-Cão.
Tasting Notes
Appearance - Deep red.
Aroma - A fresh lively aroma with nuances of grapes, cherries, currants, sour cherries, raspberries and a hint of citrus fruit.
Taste - Very velvety in the mouth, with a light touch of silky tannins, and a very long finish, with flavors of live red and citrus fruits.
Additional Information
Available in 750 ml bottles.
By Ramos Pinto