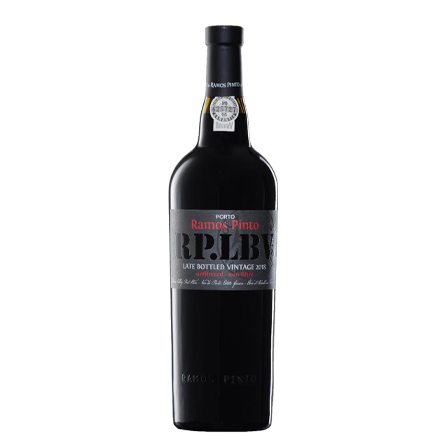 RAMOS PINTO LBV 2018
Na região do Douro, o ano vitícola 2016-2017 foi bastante seco e a partir de Maio não se voltaram a registar precipitações relevantes. As temperaturas médias registadas de Marçoa Junho foram mais elevadas. A vindima das uvas brancas e tintas das duas sub-regiões começou quase em simultâneo e mais cedo que o habitual. O corte da uva destinada ao Vinhodo Porto começou no Douro Superior, na Quinta da Ervamoira, a 27 de agosto e terminou a 30 de setembro na Quinto do Bom Retiro, situada no Cima Corgo.
Region
Região Demarcada do Douro.
Grapes Varieties
42% Touriga-Nacional, 26% Touriga-Francesa, 12% Tinta-Barroca, 12% Sousão, 4% Tinto-Cão, 4% Tinta-Roriz.
Notas de Prova
Appearance - Very concentrated intense ruby color, almost opaque in the center.
Aroma - A young, fresh aroma that reveals concentrated red fruit. Notes of very ripe cherry, raspberry and black plum stand out, perfectly combined with eucalyptus and a light touch of cedar.
Taste - In the mouth, the notes of cherry and plum, sweet wild berries and hints of bergamot are confirmed, supported by fleshy and silky tannins. A wine full of charm, engaging and harmonious.
Informação Adicional
Disponível em garrafa de 750 ml.
Contém sulfitos.
By Ramos Pinto