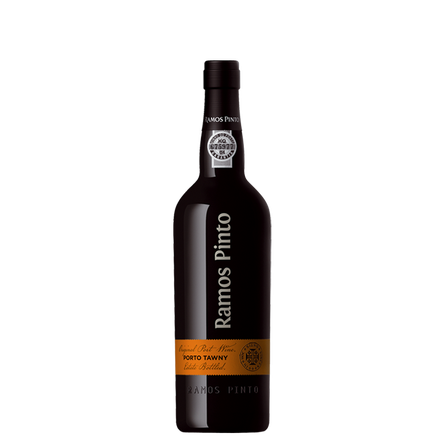 RAMOS PINTO PORTO TAWNY
Aged in barrels, it is always more evolved than the Ruby Port.
---
Region
Douro Demarcated Region
Grape Varieties
Tinta-Roriz and Tinto-Cão.
Tasting Notes
Appearance - A tawny red with a topaz meniscus.
Aroma - The first aroma gives the impression of buoyancy and develops into a great smoothness acquired from having been matured in wood.
Taste - In the mouth, it feels light, warm and very soft as a result of its ageing. This "adolescent" is a mature and fruity Port with a complex and delicate character. Its finish is perfectly balanced, giving it a flavor some delicateness.
Additional Information
Available in 750 ml bottles.
By Ramos Pinto