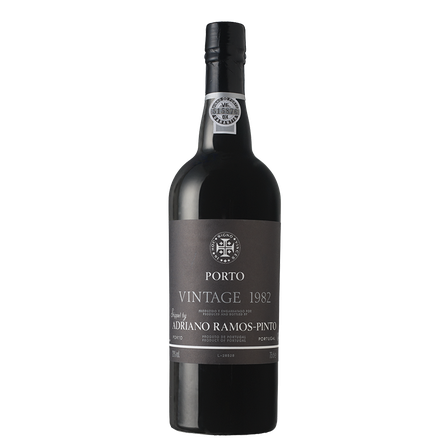 RAMOS PINTO VINTAGE 1982
.
---
Region
Douro Demarcated Region
Grape Varieties
70% Tinta-Barroca e os restantes 30% provenientes de vinhas antigas.
Tasting Notes
Appearance - Splendid, deep color, typical of this harvest. Very concentrated and still in gentle descent, it has mature bluish reflections. Dense tear.
Aroma - Discreet, generous, feminine, well characterized by its harmony and deep maturity, it offers us aromas of violet, plum, chocolate and ripe fruits. Winey and old wood, light vanilla and plum brandy.
Taste - Smooth, velvety attack taste, perfect balance between the body and acidity. With notes of prune supported by smooth and ripe tannins. Soft and enveloping with a perfect finish.
Additional Information
Available in 750 ml bottles.
By Ramos Pinto