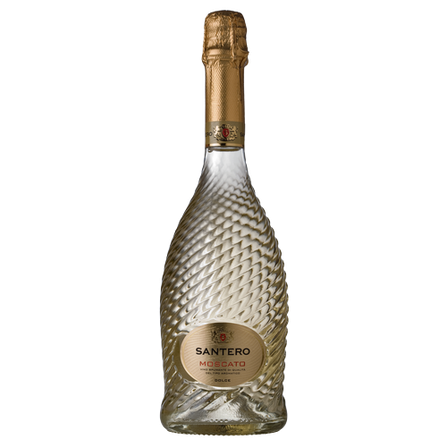 SANTERO MOSCATO TWIST PREMIUM
A delicate and harmonious Italian sparkling wine from the Asti region (Protected Designation of Origin Controlled by the Asti Consortium).
---
Region
Asti
Grape Varieties
White Moscato (85%) and Malvasia (15%).

Tasting Notes
Appearence - Bright straw yellow color.
Aroma - Aromatic, floral and delicate.
Taste - Sweet and delicate flavor with an aroma of tropical fruits.

Additional Information
Available in 750 ml bottles.
By Santero