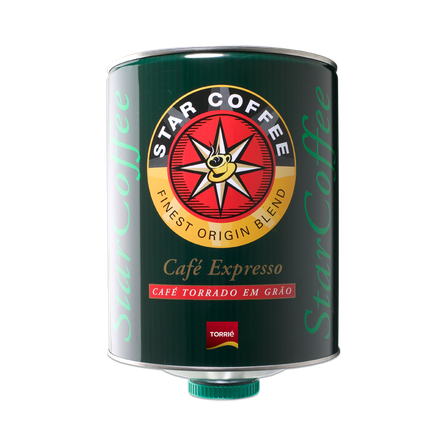 STAR COFFEE
Intense velvety coffee.

Composition
Roasted coffee beans, with no added ingredients. A carefully blended mix of arabica and robusta coffees, selected at their origin. This blend owes its elegantly refined profile to the noteworthy presence of the best Central American arabica coffees.
Tasting Notes
Appearance - Abundant and persistent cream. Hazelnut color with reddish tones.
Aroma - Chocolate, cinnamon and spicy aromas.
Taste - Intense velvety coffee. It presents with moderate acidity and a high complexity. Prolonged finish in the mouth.
Additional Information
Available in 4 kg packs.